Do you want to
know more?
Click
here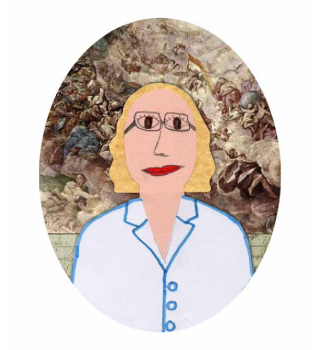 Art Scientist
When we speak of "Science", we imagine a laboratory full of microscopes and glass bottles to do experiments and discover vaccines or medicines. But Science can also study History, Society and Art.
It is in this area of Science that Pilar Roig Picazo works. She was born in 1949, and is a professor of Conservation and Restoration of Cultural Property at the Faculty of Fine Arts in Valencia, where she also works at the University Institute for Heritage Restoration.
She has restored works of art, like the dome of the Virgen de los Desamparados Basilica and the vault of the nave in the Santos Juanes Church, both in Valencia, which were painted by Antonio Palomino de Castro y Velasco in the early 18thcentury.
Perhaps there is a future artist among the illustrators of this Web … you never know!